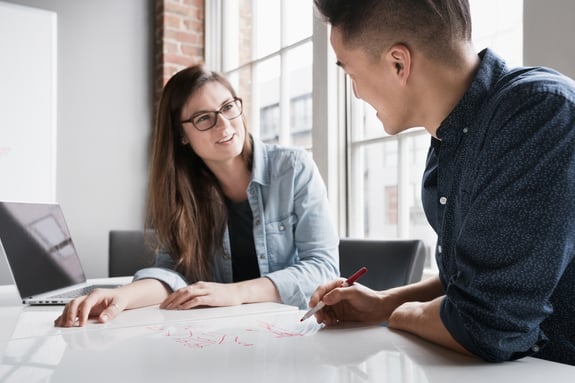 Focus On
REGIONAL LEADERS
Too often companies that are leaders in their local region stall without realizing it. What worked for decades no longer works. In fact, approaches that seemed to have worked in the past may actually not have been as successful as assumed. When there is less competition and limited-to-no measurement, it's hard to say which marketing effort is really driving consumers to a given transaction.
We've reached the point when many mature industries with immature marketing make a seismic shift to strategic, revenue-focused marketing. It's the only way to unlock a new level of revenue potential.
Through six core steps, The Hubert Group will enable a (relatively) fast transition that balances the need to improve results with the need to keep the current level of marketing continuing. The stages are:
Assess
Analyze each current demand generation marketing spend with where the resulting or influenced leads are in sales pipeline
Define
Refine target personas to include their priorities, what makes them important to your company, where they are, and what is most valuable to them.
Build
Now is the time to look at your current marketing stack to confirm it's providing everything you need and add marketing technology that matches your needs.
Plan
A revenue-focused marketing plan brings everything together. Strategic approaches and tactical implementation are included, as well as expected results.
Measurement
As the refined plan is implemented, it's important that all actions and responses are measured throughout the marketing-sales pipeline. This is the only way to guarantee strong ROI and the peak performance.
Refine/Optimize
By measuring conversion rates for all activities and responses throughout the marketing and sales pipeline, all efforts are effectively refined or optimized for even better results.
A "set it and forget it" approach to marketing does not work in today's world. It conflicts with revenue-focused marketing's promise of supporting ongoing growth. Now is the time for organizations with a long history to embrace their next stage of marketing. Stepping into the world of modern marketing will enable these organizations the ability to plot their next level of growth.

Regional Leader-Focused Services
| | |
| --- | --- |
| | Marketing Modernization |
| | Next-gen Demand Generation |
| | Sales and Marketing Infrastructure |
| | Event Planning |
| | Creative Services |