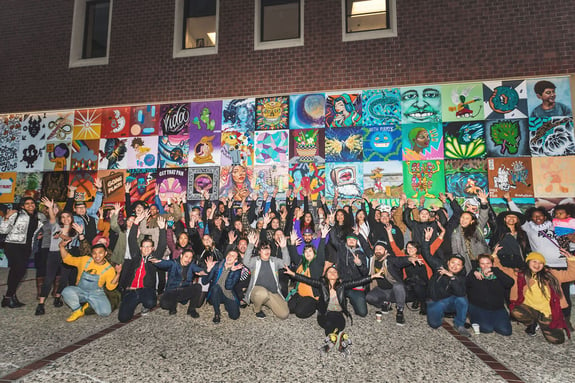 The Hubert Group is an active participant of the communities where it operates the most. Whether it is creating programs to train future marketers about modern demand gen tactics or developing creative assets for not-for-profits, The Hubert Group is proud to support the great community.
Urban Confluence
Urban Confluence is building an artistically inspired iconic landmark that will become the architectural legacy for Silicon Valley. It envisions an impressive symbolic structure appropriate for this unique region that is recognized as the worldwide center of innovation.
LOCAL COLOR
Local Color is a Woman-Powered 501(c)(3) Nonprofit building multifaceted opportunities that keep creatives engaged, employed, and active in our community. Local Color SJ believes artists and creatives draw vital connections between people and place.
San Jose Rotary Club - Playground Project
San Jose Rotarians serve youth, the homeless and disadvantaged, arts organizations, senior programs, and veterans groups in its community through volunteering, providing hands-on assistance, and leveraging its financial resources to support other not-for-profit groups.
Environmental Sustainability Rotarian Action Group (ESPAG)
The Environmental Sustainability Rotary Action Group (ESRAG) provides informational resources about sustainable practices and the global humanitarian crisis of climate change to its local clubs and communities.
San Jose State University
San Jose State University is the oldest public university on the West Coast and the founding campus of the California State University system. Its multifaceted relationship with Silicon Valley provides a springboard to meaningful careers.
Community-Focused Services
| | |
| --- | --- |
| | Fundraising Support |
| | Next-gen Demand Generation |
| | Sales and Marketing Infrastructure |
| | Creative Services |