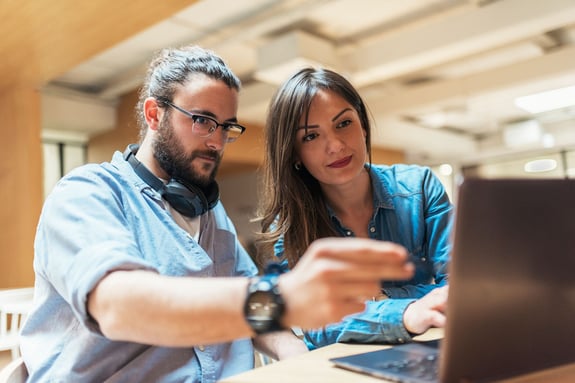 Scalable growth involves more than customer acquisition
Let's talk about what the right program looks like for you
Marketing Automation
Streamline, automate, and measure marketing tasks and workflows, so they can increase operational efficiency and grow revenue faster.
Hubspot and Salesforce Admin & Development
As a certified Hubspot and Salesforce Administrator, our goal is to make all departments at your company successful through process automation, and thus, integral to running a smooth & lean business.
Demand Generation
Demand generation involves every stage of the marketing funnel — from bringing an unknown visitor to your website, to converting that visitor into a paying customer. It requires complete visibility into your funnel to identify the gaps and opportunities that can be optimized for improved performance. It's time to diagnose your challenges and build a solution for sustainable growth.
Marketing & Sales Infrastructure
The sales and marketing components of your business are responsible for finding clients, making sales, and generating revenue. We specialize in creating repeatable and scalable selling systems which consistently produce the lead volume your business needs to generate sales, converts leads into thrilled clients, tracking and reporting systems that accurately measure the effectiveness of your sales and marketing efforts so you can optimize your selling systems over time.
Video Production
A well-produced video can not only increase conversions but also lead directly to sales. Studies show that 74% of users who watched an explainer-video about a product subsequently bought it.
Strategic Branding & Positioning
Branding without positioning is a rudderless boat. You'll get somewhere, but not necessarily where you wanted to go. For 20+ years, we've been helping companies reach their goals of acquisition, next round of funding, or IPO. We specialize in defining unique defendable positioning, creating categories, establishing movements that are larger than one company, and executable plans to support ongoing positioning efforts.
Brand & Graphic Design
The most important reason branding is important to a business is because it is how a company gets recognition and becomes known to the consumers. We offer a full package graphic design service from the logo that makes an impression to other digital and printed promotional materials.
Presentation Training
A good presentation not only gets your message across to the audience, it also makes them want to hear more from you. Our presentation training addresses all aspects of your delivery, so you are confident the next time you step on stage.
Event Planning & Management
A Certified Quality Event Planner (CQEP) will give you the edge you need when planning events for your company. From an intimate luncheon, an after work networking reception, or even a trade show- let an experienced event manager help build an experience you and your customers will not forget.
Customized Service
We provide a combination of services to increase efficiency, and ensures maximum optimization for our clients' goals and needs.